An accredited ISO 17025 & CLIA certified laboratory.
Located in Little Rock, Arkansas.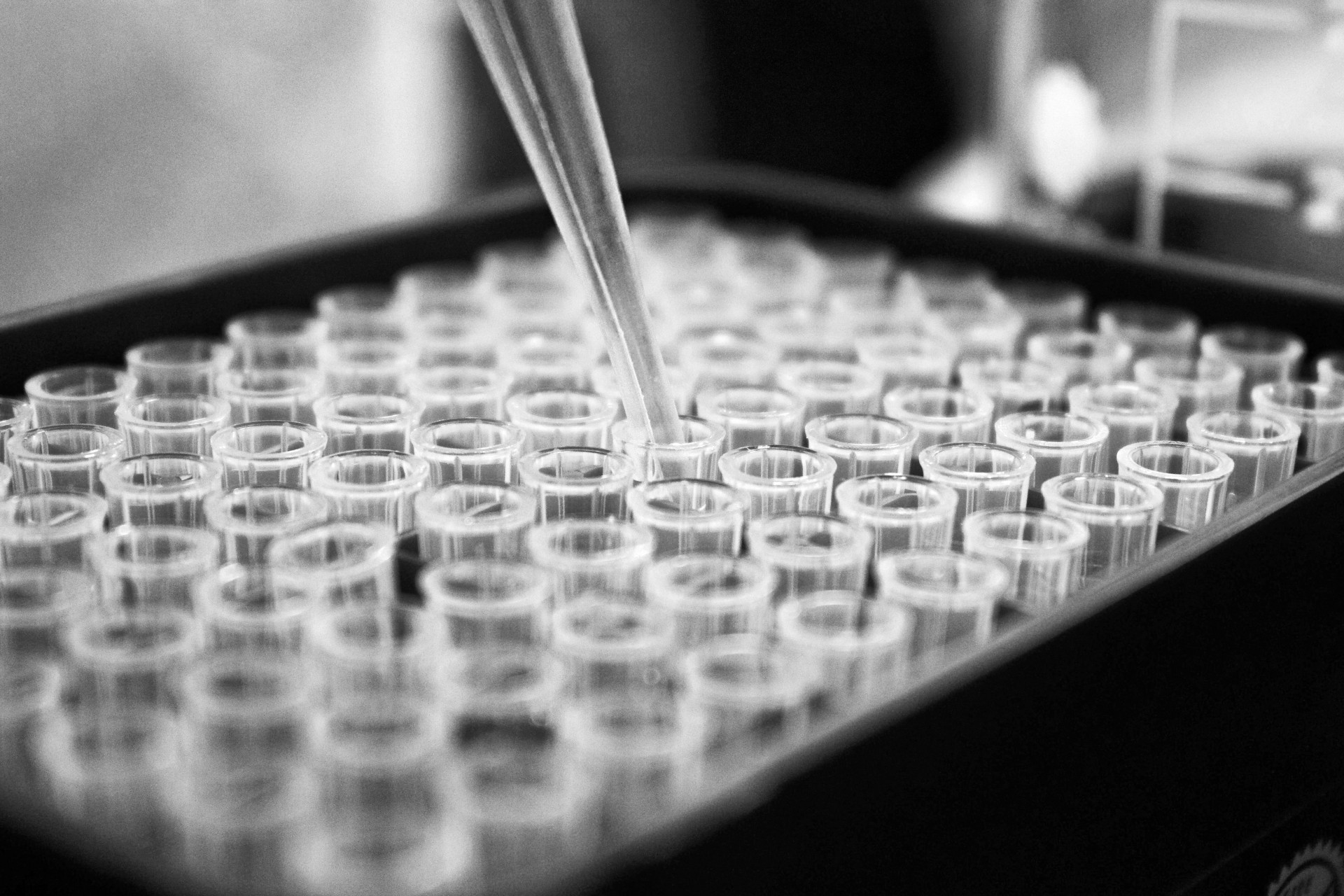 Our Story
The founders of PinPoint Testing are experts in detecting and studying new psychoactive substances (NPS), or "designer drugs." Dr. Jeffery Moran and Dr. Greg Endres, along with UAMS researchers, played a crucial role in understanding the dangers of these substances, such as synthetic cannabinoids and designer benzodiazepines. Their experience during the designer drug epidemic led them to recognize the need for better-equipped laboratories and efficient processes to address emerging threats to public health.
PinPoint Testing, led by seasoned leaders in toxicology and public health, guides labs on adopting lean principles and best practices to enhance efficiency. This approach helps labs update processes swiftly, ensuring they can adapt to evolving demands. With expertise in analytical chemistry and various small molecules, PinPoint specializes in detecting molecules in biological samples, the screening and confirmation of small molecules, environmental hazards, food toxins, and industrial hygiene.
PinPoint, certified under 150-17025 & CLIA, stays at the forefront of testing practices by continually researching and developing new methods and technologies. Alongside consulting services, PinPoint offers off-the-shelf and fully customizable ToxBox® products that specialize in workflow efficiencies, as well as reference laboratory services and expert testimony.
Contact us and tell us your story.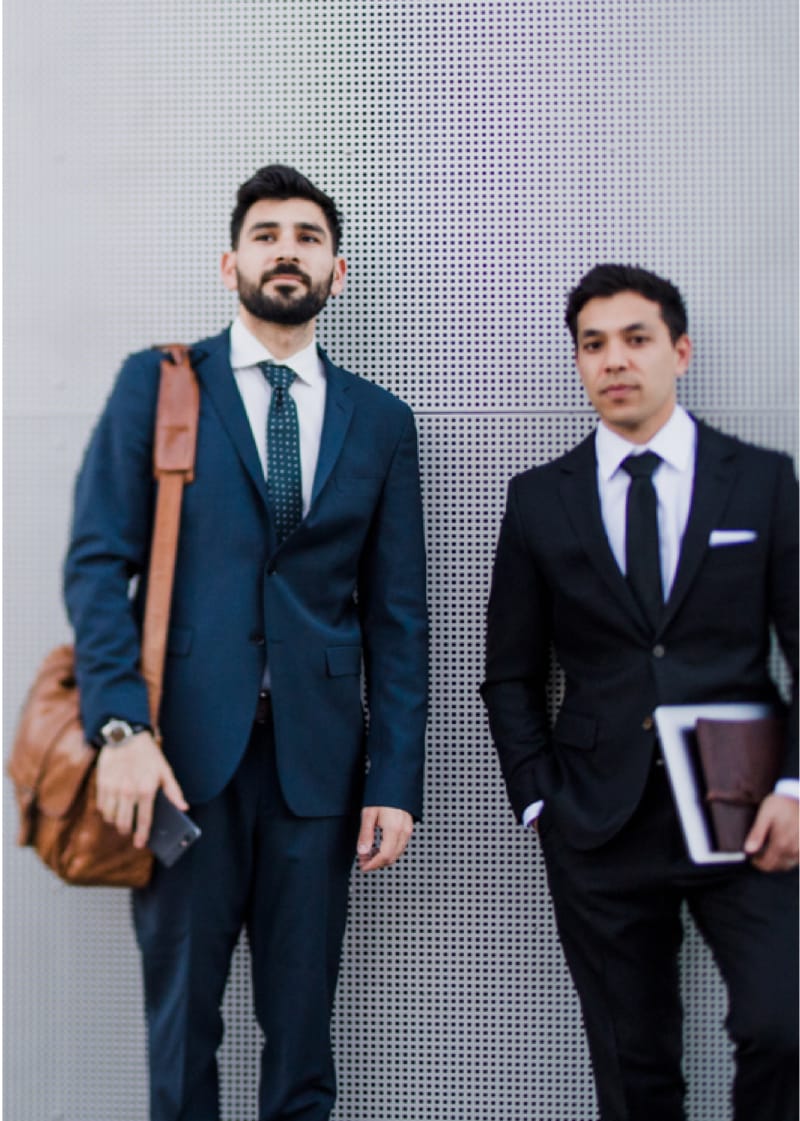 Jeffrey Moran
CEO and Lead Consultant
Dr. Jeffery Moran stands at the pinnacle of his field with an expansive career spanning over three decades. A renowned expert in developing LC-MS/MS methods, his vast experience encompasses drug toxicology, industrial hygiene, and tackling environmental threats.
His deep-rooted knowledge of managing public health laboratories is exemplified by his 10-year tenure as the Branch Chief at the Arkansas Department of Health – Public Health Laboratory (ADH-PHL). Here, he skillfully managed laboratories accredited under A2LA-ISO17025, CAP/CMS-CLIA, and USEPA. During his time at ADH-PHL, Dr. Moran was instrumental in shaping LC-MS/MS methods and validation plans as part of the CDC Laboratory Response Network (LRN-C). His expertise was highly sought after, and he was frequently invited to serve as a technical expert in numerous panels and committees. One of his notable contributions was chairing a national committee which penned the pivotal CLIA-Compliant Analytical Method Validation Plan and Template for LRN-C Laboratories.
A visionary in his field, Dr. Moran has been at the forefront of detecting novel psychoactive substances. He has the distinct credit of authoring some of the seminal papers on the detection and metabolism of synthetic cannabinoids, opioids, and other designer drugs. His pioneering research continues to flourish as an Assistant Professor at the University of Arkansas for Medical Sciences in the Department of Pharmacology and Toxicology.
Apart from his academic and research pursuits, Dr. Moran is a qualified expert witness with a specialized focus on analytical toxicology and drug metabolism. His insights have been pivotal in shaping the discourse and understanding of complex toxicological issues.
As the CEO and Lead Consultant, Dr. Moran's unparalleled expertise and leadership guide the way, ensuring that scientific rigor and innovation remain at the heart of all of PinPoint Testing's endeavors.
Gregory W. Endres, Ph.D.
CSO, Founding Partner and Managing Member
Dr. Greg Endres stands at the nexus of organic, medicinal, synthetic, and forensic chemistry, bringing a wealth of expertise and insight to the field. As a founding partner and the managing member of PinPoint Testing, LLC, he has been instrumental in shaping its trajectory and vision.
Earning his Ph.D. in Organic Chemistry from Wayne State University, Dr. Endres has since embarked on a professional journey marked by significant accomplishments. He is often sought after as a consultant for legislation pertaining to new designer drugs, and his expertise is further underlined by his role in providing crucial expert witness testimony.
His profound academic and research contributions to the field are evident from the extensive body of work he has produced: more than 15 peer-reviewed articles, a remarkable 12 patents, and 16 invited presentations that have captivated audiences both nationally and internationally.
Beyond his academic prowess, Dr. Endres is a visionary leader, effectively facilitating commercial product development and fostering productive research collaborations within PinPoint Testing, LLC. His blend of technical expertise, innovative thinking, and strategic leadership ensures that PinPoint Testing, LLC remains at the forefront of analytical testing.
Ben Witten
Director of Consulting Services
With a professional journey spanning 15 years in the realm of mass spectrometry, Ben Witten stands as a paragon of expertise and leadership in the field of analytical testing services. As a licensed medical technologist supervisor recognized in several states, he brings an unmatched depth of knowledge, particularly in the application of LC-MS/MS across various platforms.
Throughout his career, Ben has held several high impact positions, from being a laboratory director to spearheading research and development initiatives. His leadership and knowledge is diverse across several sectors, including clinical, research, and cannabis testing laboratories.
His technical prowess shines through in his accomplishments: the development and validation of a plethora of methodologies on a range of platforms, including but not limited to LC-MS, HPLC, GC-FID, GC-MS, and ICP-MS. His target compounds have showcased a vast spectrum, encapsulating everything from essential vitamins and vital hormones to drugs of abuse and cannabinoids.
In his current role as the Director of Consulting Services, Ben guides a dynamic team of consultants, leading them with scientific integrity and data quality as their guiding principles. Under his astute guidance, this team is entrusted with consulting laboratories and delivering self-sufficiency and endurance that is built on a foundation of precision and excellence.
Dr. Samuel Mathews
Technical Supervisor
With a deep-seated foundation in the fields of clinical chemistry and toxicology, Dr. Samuel Mathews has dedicated over three decades to laboratory leadership, both in clinical and forensic fields. He began his academic pursuits with a Ph.D. in Analytical Chemistry from the University of Wisconsin, followed by an enriching Postdoctoral Fellowship in Clinical Chemistry and Toxicology at the University of Minnesota.
Dr. Mathews' commitment to maintaining the highest standards in the laboratory profession is evident from his dual Board Certification from the American Board of Clinical Chemistry – both in Clinical Chemistry and Toxicologic Chemistry.
For an impressive span of 26 years, Dr. Mathews took on the role of the Responsible Person in SAMHSA-certified laboratories. His reputation as a leader in his field is further bolstered by his qualifications as an expert witness in various states and the District of Columbia.
His professional journey includes groundbreaking work in instrument design, especially for LC-MS/MS applications. Dr. Mathews' acumen is not just limited to research; he boasts extensive experience with commercial clinical analyzers and has ingeniously developed software and hardware modifications to elevate instrument performance. Always at the forefront of innovation, he has successfully integrated ergonomic and robotic automation, marking a significant shift towards heightened laboratory efficiency.
Furthermore, Dr. Mathews' commitment to the wider scientific community remains unwavering, as evidenced by his long-standing affiliations with esteemed organizations such as the Society of Forensic Toxicologists, the American Association for Clinical Chemistry, and Sigma Xi.
In his role as the Technical Supervisor at PinPoint, Dr. Mathews continues to be a beacon of knowledge, innovation, and leadership, guiding the team and the industry towards a future marked by precision, accuracy, and excellence.
Jason Truskowski
V.P. Marketing and Sales
With nearly two decades of experience in the dynamic field of sales and marketing within the biotech industry, Jason is a seasoned professional who has left a lasting mark in his niche. Based just outside of Ann Arbor, Michigan, Jason's career has revolved around promoting, and marketing small molecules, assay kits, and reference materials, with a specialization in reagents used in drug discovery and toxicology, particularly in the areas of drugs of abuse and novel psychoactive substances.
Jason's journey in the biotech industry began after earning his B.S. in Biology with a minor in marketing from the University of Dayton. His academic foundation provided him with the necessary knowledge and skills to navigate the complex world of biotechnology with confidence and expertise.
Throughout his career, Jason's passion has been to provide a seamless customer experience, from search to after-sale service. His commitment to understanding the unique needs of his clients and staying at the forefront of industry best-practices he ensures products are positioned to provide real value for the scientific community.
Beyond his professional achievements, Jason finds fulfillment in his personal life. He cherishes his time with his family and embraces the great outdoors. Whether it's hunting, fishing, biking, boating, or other outdoor pursuits, Jason's adventurous spirit keeps him active and engaged outside of the office.
PinPoint Testing Credentials and Certifications
Dr. Endres was qualified in several fields as an expert witness: identification; classification; manufacture; and pharmacology of synthetic cannabinoids. He provided testimony as to all four aspects of synthetic cannabinoids, but most importantly made a compelling case that XLR-11 was in fact a cannabinoid receptor agonist and therefore a synthetic cannabinoid and Schedule 1 controlled substance. Thanks to this testimony, we were able to secure convictions against both defendants for Criminal Enterprise; Possession with Intent to Deliver a Schedule 1 Controlled Substance; Manufacture of a Schedule 1 Controlled Substance; Delivery of a Schedule 1 Controlled Substance; Possession of a Schedule 1 Controlled Substance; and Maintaining a Drug Store/House. Therefore, I would highly recommend him for any future use in his capacity as an expert witness in these fields.
I would certainly continue to endorse Dr. Endres as an expert in this field. I have always been grateful for his assistance in our case as I know we could not have put everything together and prosecuted our case with success without his testimony. I was fortunate to find someone with his background, and qualifications, who was willing to step outside his daily mold and accept such a task.
We have not had any K2 issues since the defendant was successfully removed from our community."